Letterpress is the craft of printing directly from inked type or engravings onto paper. There is no other printing method that can match the look and feel of a well printed letterpress piece.
Nickel Plate Press is a working letterpress shop operating a collection of vintage equipment from the past 100 years. Largest sheet capabilities: machine-fed 12" x 18" ; hand-fed 14" x 20".
I enjoy turning creative ideas into sensible, legible, attractive finished works. In addition to my own projects, I also print for folks who appreciate the time-honored craft of fine letterpress printing.
Michael Vickey, proprietor
Nickel Plate Press
nickel-plate-press.com

The ERIE READER magazine article about the Nickel Plate Press and the type collection can be seen HERE.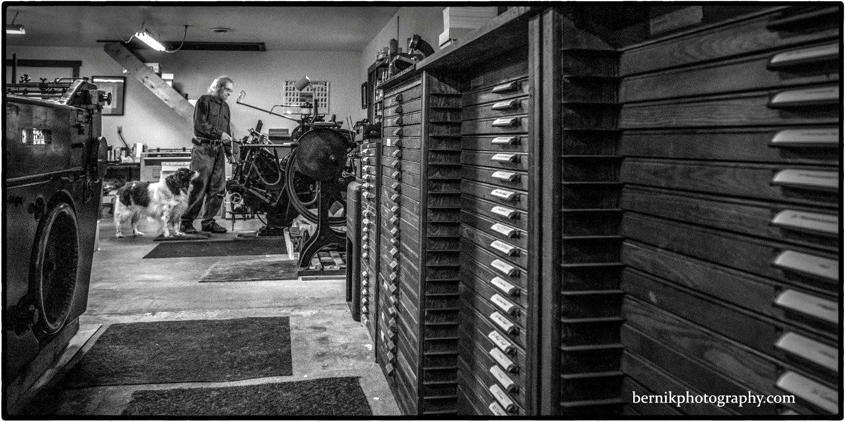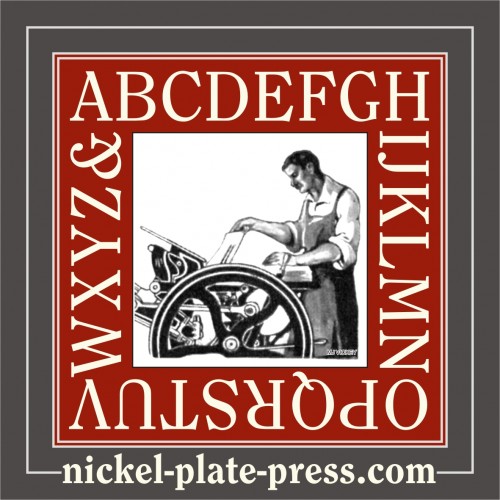 Nickel Plate Press at Vickey Graphics
Established 1969
Located in the Lake Erie Vineyard Country of Northwestern Pennsylvania,
15 miles east of Erie and 70 miles west of Buffalo, NY